Complete Story

03/27/2018
Don't Believe the Statistics
By Anne Mari DeCoster
AZSA Executive Director
They are NOT the final word. "Statistics tell 'A' story, after the fact, but they don't tell 'THE' story," says Sherman Gillums, Jr., severely wounded Veteran and Keynote Speaker at AZSA's 2018 Conference, September 26-27.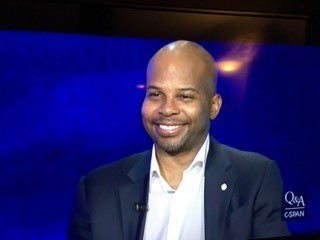 Don't simply accept what statistics suggest about wounded Veterans or anyone else for that matter, says Sherman. "Whether it's about veteran suicide, unemployment, or homelessness, there's always so much more to the story that must be understood so that statistics are not mere abstractions we use to judge the veterans we encounter. The way to change things is by helping the one in front of you — that's the one you can impact."
Quoting Mark Twain, "Facts are stubborn, but statistics are more pliable," Sherman encourages us not to simply accept what "they" say about:
What Veterans returning from combat can or can't do;
Why some Veterans have a hard time during transition;
Who is or isn't likely to succeed.
"Help no matter what. Don't let what you've heard stand in the way of helping the one in front of you."
Personal Strength
Reflecting on what it takes to fight the odds, Chief Warrant Officer Gillums says: "I trained a lot of Marine recruits. They didn't all seem strong. Some of them were from gangs and ghettos, some were nerdy, abandoned, fatherless, but they all wanted to be Marines. They showed me how to look for the strength in people to reinforce the belief in what is possible."
"I don't judge based on my experience or what the statistics suggest. I had the privilege and honor of seeing a cross section of society overcome challenges to achieve a goal that bound all of us together, especially when tragedy struck, like a hurricane or the 9/11 attacks."
"I don't care what statistics tell you. You're going to be disappointed if you rely on them to predict the future. We see it in polling all the time. Elections don't always go the way polls predict, and neither do individuals," Sherman says.
He goes further: "Discouraging statistics make me want to challenge them. Statistics make some people think that Vets are too broken to succeed. People assume that when a Vet experiences combat, especially in this protracted, multi-front war on terror, the longest in our history, that they'll come back as broken human beings needing to be pieced back together, behind their peers who didn't deploy, unable to catch up or qualify get good jobs. But they're the strongest people you'll meet in life, and that includes a lot of moms who wore the uniform.
"To assume that every Vet who deploys to Iraq or Afghanistan is a candidate for 'The Suicide Club' is wrong," he said, referring to the sad statistic that 22 Vets and active duty military commit suicide every day. Many of these are Vietnam vets, according to Sherman. "They didn't get the attention they needed at the time. Many of them are not plugged in to receive the services they need now from the Department of Veterans Affairs. Today, we're better and smarter about understanding their needs earlier and the importance of early intervention."
About the Vietnam era Vets included in these statistics, Sherman says, "Many of them have been chronically homeless. When you see them, often you can't even tell they served in the military. No one thanks them for their service. They are overlooked in today's search for the wounded Vet 'poster child' of a strapping young amputee winning on the race track or basketball court."
So don't believe the statistics, and take the opportunities that present themselves to help people, especially Veterans who come into our stores, cross our paths, need our help, and earned our gratitude.
AZSA is trying to make this easy with our Helping Heroes Heal campaign. We invite you to do a Charity Storage auction to benefit an organization that benefits wounded warriors. We'll help you through every step of the way. Call us at 602-374-7184 or email for info: AZSA@AZSelfStorage.org.
Hear Sherman Gillums Jr. in person on September 27, 2018, during the Operational Symposium of the 20th Annual Arizona Self-Storage Conference.
---