Complete Story

12/03/2018
Interested in Health Care Coverage as an AZSA Members Benefit?
The request to gauge member interest in healthcare coverage was sent with Owner/Operator and Small Facility dues invoices. They were emailed on November 28 and now available online. Pay anytime using the red "Pay My Dues" button on your profile in the Members area.
Invoices with a balance due will be mailed via USPS the second week of December, and are due January 10, 2019. The grace period expires January 31, after which members with unpaid dues will not be able to log in to use members-only resources.
As we plan for 2019, the AZSA Board requested your input on a potential new benefit. Would you be interested in affordable health care coverage as a member benefit for you and your employees? Based on interest expressed, we will know if you want us to proceed with investigating this possibility. Click here to let us know:

Thank you and Happy Holidays from AZSA!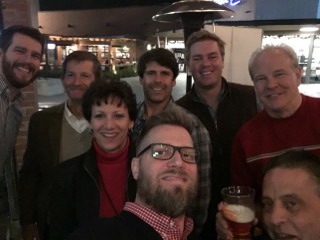 AZSA Members at the 2017 Holiday Party
---