Complete Story

06/17/2019
Interested in Helping AZSA Run this Year's Conference?

AZSA seeks a self-motivated, positive person to help prepare for and run this year's conference. This is a part-time position but the week before the conference will be full time and the week of the conference will be actual hours (more than full time).
The position entails preparing conference material, collecting input from Exhibiting Sponsors and speakers, staffing the registration table during the conference, and follow up tasks after the conference.
The successful candidate will:
Project a professional, welcoming presence in person and on the phone;
Have mastery of Word, Excel, Power Point;
Be able to learn how to use the AZSA's very user friendly management software;
Be able to work during regular business hours;
Meet regularly in the Executive Director's office; and
Work remotely most of the time (except week before and week of conference).
Contact Anne Mari DeCoster at 602-374-7184, AZSA@AZSelfStorage.org for details.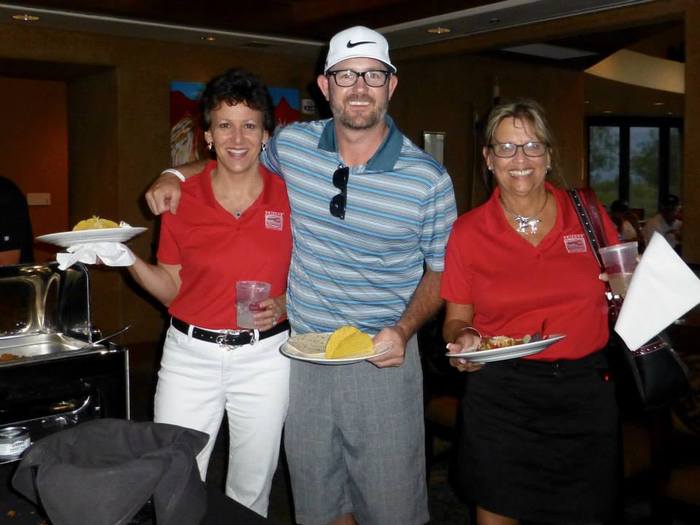 Anne Mari DeCoster, Dave King, and Poppy Behrens at the AZSA Golf Tournament
Come work with us!
---