Complete Story

03/23/2020
"I Don't Know Why You Say Goodbye, I Say Hello"
By Anne Mari DeCoster
Former AZSA Executive Director
For a decade, I have served you as Executive Director of the Arizona Self-Storage Association with devotion. You have become my colleagues, my teammates, and many of you have become my friends. It has been an honor to serve you, bringing you resources and opportunities, answering questions and identifying issues, finding solutions for the Arizona self-storage community.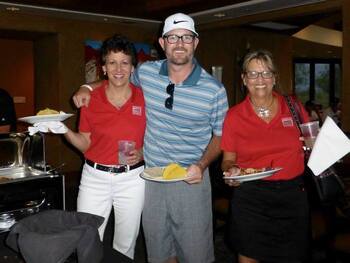 Anne Mari DeCoster, Dave King, Poppy Behrens
At this point in my career, I have the opportunity to take on a new challenge, becoming the Chief Operating Officer of Storelocal, the self-storage industry's only co-op focused on providing innovative solutions by owners, for owners. I have served independent owners for over 18 years. Now I can scale these efforts nationwide and reach thousands of owners, supporting the dual goal of remaining independent and increasing profits.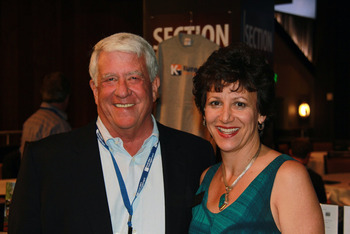 Barry Hoeven & Anne Mari DeCoster
It is a privilege to serve as Storelocal's COO, because I am passionate about helping the family owned businesses that made this industry great. I love small businesses. They are the backbone of the American economy and a powerhouse of innovation, opportunity, and income for countless individuals, including myself.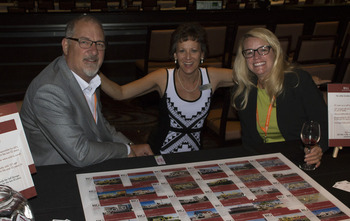 Bill Alter, Anne Mari DeCoster & Sandy Alter
I remain committed to the Arizona Self-Storage Association, and I leave you in good hands. When you call or email us using the same AZSA contact information you have used for years (602-374-7184, AZSA@AZSelfStorage.org), you will reach Amy Amideo, who has kindly agreed to serve AZSA through its transition to a new norm. Many of you already know Amy because she has been an active member for over 2 years. She joined the AZSA team last summer to help with our annual conference and continued through the present, now stepping up her support to full time.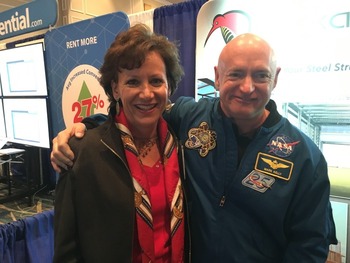 Anne Mari DeCoster & Mark Kelly, Keynote Speaker at an SSA Conference


I have no intention to leave this talented, hardworking community of professionals, who exhibit high integrity and generosity of heart. I would like to demonstrate my commitment to AZSA by running for the Board of Directors in this Spring's election. If you will have me, I will continue to serve you in this new capacity with the same devotion I brought as Executive Director.
I will miss regular contact with AZSA members, and I hope you will reach out to me in my new position. I can be reached as AnneMari@storelocal.com.
All the best to you, your entire team, and your family. I believe in you, I appreciate you, and I hope to continue to work with you for many years to come. This has been more than a job. I love this industry and its people. Thank you for allowing me to be part of it.
Sincerely,
Anne Mari DeCoster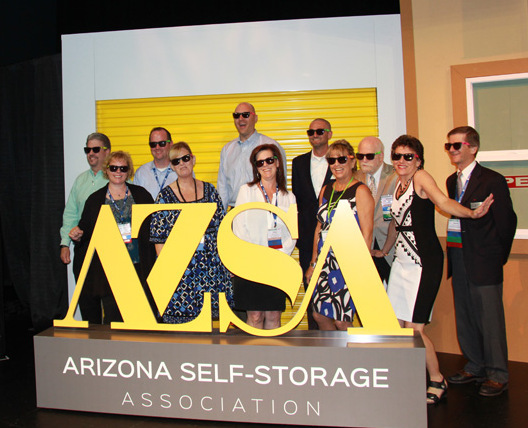 AZSA Board of Directors - After an Annual Conference!
---