01/01/2020
Have You Seen the Auction Videos?
You never have to wait for a Lien Seminar to be scheduled near you to learn from the source. All segments of Richard Marmor's popular legal seminar, Arizona Self-Storage Foreclosure Law, A to Z, are now on the AZSA website.
To watch them, members can log in using your email address and password. If you don't know your password, the forgot password option emails it to you.
Look for "Lien Sale Videos" in the left sidebar. Plan to use your headphones so you can hear well as you watch these great training videos.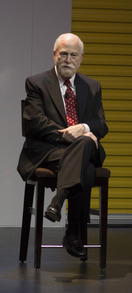 Richard Marmor