09/30/2019
Let Us Know: How was the AZSA Conference?
By Anne Mari DeCoster, AZSA Executive Director
We pulled out all the stops last week, and we hope the 21st Annual Arizona Self-Storage Conference met your expectations! Please let us know by responding to our digital survey. It only takes a minute or two. Click the yellow button "Conference Evaluation" on every page of the AZSA website, then select "Forms" on the bottom of your screen. Or click here:
Shortly, we will email all participants the complete conference presentations - an updated version of the PDF we shared before the conference.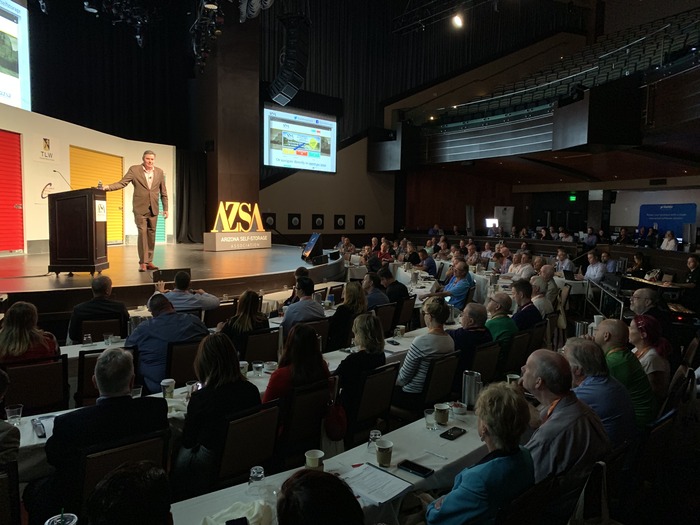 Opening session with Dr. Chris Thornberg, Beacon Economics
Thank you!