Details

July 10, 2019
11:00AM-12:00PM
AZSA Webinar - Cost Segregation Puts Money in Your Pocket
Webinar - join us online
Heidi Henderson of Engineered Tax Services will help you make the federal tax coded work for you! The concepts of Cost Segregation, energy efficiency incentives, and Opportunity Zones which can all help reduce you tax liability, increase cash flow and help you expand your business.
Our goal is to make complicated tax principles easy to understand so you can determine if you property is a good candidate, what to look for when purchasing, and long-term tax planning.
| | | |
| --- | --- | --- |
| Who: | | All self-storage professionals |
| What: | | AZSA Webinar |
| When: | | Wednesday, July 10, 2019, 11 a.m. - noon Arizona/Pacific time |
| Where: | | On your computer |
| Why: | | To add to your bottom line through effective tax strategies |
| Contact: | | Anne Mari DeCoster, azsa@azselfstorage.org, 602-374-7184 |
Thank you
SkilCheck

For Producing
This Webinar for AZSA

Mini-Storage




Messenger

For Co-Hosting
This Webinar with AZSA
About Our Speaker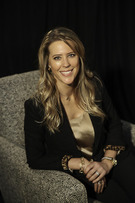 Heidi is the Executive Vice President of Engineered Tax Services (ETS) and operates the Ogden, Utah office. ETS is headquartered in West Palm Beach, FL and has 16 offices Nationally. ETS is a licensed Engineering firm focused on specialty tax services relating to federal tax incentives and strategies for Real Estate owners.
Heidi is a Real Estate Professional with over 25 years of tax and accounting experience in the Real Estate Finance, Development, Construction, and Commercial Property Areas. She is a consultant to business owners and investors to ensure tax efficiency, and optimization of federal, state and local incentives throughout the US. For more details, see Heidi's bio: Heidi Henderson Engineered Tax Services Bio
2019-07-10 11:00:00
2019-07-10 11:00:00
America/Detroit
AZSA Webinar - Cost Segregation Puts Money in Your Pocket
Register Here Heidi Henderson of Engineered Tax Services will help you make the federal tax coded work for you! The concepts of Cost Segregation, energy efficiency incentives, and Opportunity Zones which can all help reduce you tax liability, increase cash flow and help you expand your business. Our goal is to make complicated tax principles easy to understand so you can determine if you property is a good candidate, what to look for when purchasing, and long-term tax planning. Who:   All self-storage professionals What:   AZSA Webinar When:   Wednesday, July 10, 2019, 11 a.m. - noon Arizona/Pacific time Where:   On your computer Why:   To add to your bottom line through effective tax strategies Contact:   Anne Mari DeCoster, azsa@azselfstorage.org, 602-374-7184   Thank you SkilCheck For ProducingThis Webinar for AZSA   Mini-StorageMessenger For Co-HostingThis Webinar with AZSA   About Our Speaker Heidi is the Executive Vice President of Engineered Tax Services (ETS) and operates the Ogden, Utah office. ETS is headquartered in West Palm Beach, FL and has 16 offices Nationally. ETS is a licensed Engineering firm focused on specialty tax services relating to federal tax incentives and strategies for Real Estate owners. Heidi is a Real Estate Professional with over 25 years of tax and accounting experience in the Real Estate Finance, Development, Construction, and Commercial Property Areas. She is a consultant to business owners and investors to ensure tax efficiency, and optimization of federal, state and local incentives throughout the US. For more details, see Heidi's bio: Heidi Henderson Engineered Tax Services Bio  
Webinar - join us online
---