20th Annual Arizona Self-Storage Conference
Featuring

Marcus Trufant,

NFL Star turned Self-Storage Champion,

and

Keynote Speaker

Sherman Gillums, Jr.,

who will challenge the way you see the world.

Join more than

300

Owners, Operators, Investors, and Managers,
along with 50 Exhibiting Sponsors,
on September 26 & 27, 2018.


Plus Golf the day before!
All at the beautiful Wild Horse Pass Hotel & Casino in Chandler, Arizona


To purchase an Exhibiting Sponsorship,
click here.
Attendee registration will be open soon
Early Bird Pricing:
AZSA Owner/Operators & Managers: $140 Non-AZSA Owner/Operators: $190
Exhibiting Sponsorships available from $500 to $5000
AZSA Member Vendors who are not Exhibiting Sponsors: $700
Non-AZSA Member Vendors: attend for $1100, including 1 year membership in AZSA


Owners Summit, September 26, 2018



The Arizona Self-Storage Association and
The BSC Group

are proud to present the
3rd Annual Owners Summit
on the first day of the Arizona Self-Storage Conference, hosted by
Shawn Hill

. A market leader in debt and equity financing and loan workout services, The BSC Group specializes in the self-storage industry. Shawn Hill's expertise and influence is reflected in this year's Owners Summit program, which focuses on the most relevant issues in our industry today. (Shawn Hill The BSC Group Bio)

Victor Calanog

An economist with a specialty in the self-storage industry, Victor Calanog joins us to discuss the self-storage market with the economy of the US and Arizona. As Chief Economist & Senior Vice President at REIS, Victor and his team are responsible for market forecasting, valuation, and real estate analytical services. Victor is an admired industry speaker with a in-depth experience in research and analysis of what makes the economy tick, and how it affects our market. You won't want to miss the insight he will share on the present and future state of the industry.


A market specific look at the numbers, the dynamics, and the realities of the Arizona market
will follow Victor's presentation. Watch for details.



Extra Space Storage's Noah Springer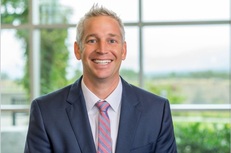 Noah Springer, Senior Vice President, Asset & Third Party Management, returns to the Arizona Self-Storage Conference to talk about cutting edge technology and what the REITs are doing to stay ahead of the competition. Noah helped create Management Plus, one of our sector's largest third-party managed portfolios. He oversees over 420 properties, plus 150 properties in joint venture relationships with Extra Space. Noah manages all property transitions onto Management Plus, and he also oversees all of Extra Space Storage's non-storage income, such as commercial leases & cell towers. Noah Springer Extra Space Storage Bio


Cuppa Jo with a Pro: Ken Nitzberg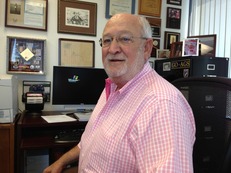 The Chairman & CEO of Devon Self Storage will join us to share his thoughts on this industry leader charts its course through the self-storage market.


Founded in 1988, the Devon Group currently comprises 46 facilities in 16 states, self-storage assets worth over $400,000,000 in market value. With over 120 employees and 22,000 customers renting space, Devon is ranked as one of the top 25 largest owner/operators in the self-storage industry.
This Self Storage Hall of Fame inductee will give us his insights into today's self-storage market; what owner/operators need to know, use and do to compete; and what he expects as he looks into the future of our industry. Ken Nitzberg Devon Self Storage Bio


Special Guest Speaker Marcus Trufant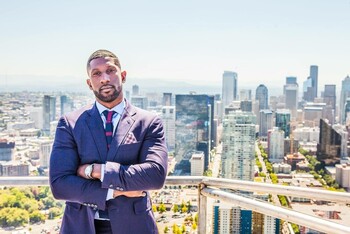 NFL star for the Seattle Seahawks and self-storage owner/operator, Marcus Trufant will step on stage to talk about his decision to invest in the self-storage market; how his self-storage investment strategy grows the wealth he accumulated as an NFL star; the partnerships he has formed to acquire, develop, and manage properties; the benefits available to others interested in investing in self-storage; and more. His is the last presentation of the day, and he will join us for the reception among the exhibits so you will have the opportunity to meet and network with him and his team.
More Summit Speakers to be Announced!
Operational Symposium, September 27, 2018
Let's Get Real About Self-Storage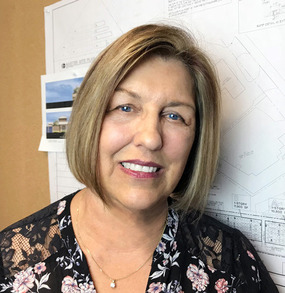 Featured Speaker: Ann Parham, President & CEO of the Parham Group, is a self-storage developer, operator and trainer. She has owned and operated as many as 20 self-storage facilities at a time and opened 45. She specializes in training managers, and Ann will share tips of the trade to build your business, including topics such as:
Websites that convey you as a fully functional, well equipped business
Building relationships with customers
Strategic partnerships to build your business
The importance of ongoing training for owners, operators, managers
And more - watch for details!
Operationally Speaking...Q&A with the Pros
We're bringing back your favorite operators and legal eagles to answer your questions.
Symposium Keynote Speaker Sherman Gillums, Jr.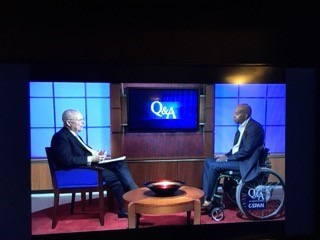 Sherman Gillums, Jr. will inspire and challenge your view of the world, your circumstances, and those around you with his message about how ordinary citizens and companies can help wounded Veterans recover, reintegrate, and reclaim their identities. A severely wounded Veteran himself, confined to a wheelchair after a cervical spine injury, Sherman served in the US Marine Corps and retired as a Chief Warrant Officer after his injury. Most recently he served as Executive Director of Paralyzed Veterans of America. You won't want to miss his inspiring message about what it takes to overcome circumstances and how we can change the world one person at a time. Sherman Gillums Jr Bio


2018 Title & Promo Sponsors:
| | | |
| --- | --- | --- |
| Title Sponsor | | Promotional Sponsor |
Major Sponsors: