Complete Story

11/05/2018
Ever Consider a Black Friday or Cyber Monday Special?
By Anne Mari DeCoster
Based on Miranda Paquet's article on Constant Contact's Customer Success Blog
I know. You're thinking, "Black Friday and Cyber Monday are retail extravaganzas, not self-storage opportunities." Why not? Just because you never did it before?
Southeastern Underdeck Systems had never done it before either. Underdecking and ceiling systems aren't exactly your run-of-the-mill retail products, but they had a great Cyber Monday Special.
Mini-Storage Messenger is planning one too. In fact, their sale runs Black Friday through Cyber Monday Special! AZSA members save 50% on the 2018 Almanac and 2018 Expense Book with promo code AZSA50.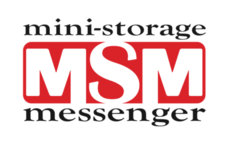 Back to Southeastern Underdeck Systems. Cyber specials just wasn't their thing. But the owner/operator of this small business got the idea while receiving tons of Cyber Monday Specials via email. So he made his own on a lark, emailed it to his distribution list, and sold an additional $67,000 worth of products and services!
Cyber Monday Specials, offered the Monday after Thanksgiving (Nov. 26 this year), are not a typical self-storage thing, but maybe it's worth a try. Figure out which size or type of space you have in excess, send an email offering a 1 day special for that space rented on Cyber Monday – when everyone is shopping online.
If you're a vendor to the industry, try offering a special to AZSA owner/operator and manager members for products or services bought or committed to on Cyber Monday.
Let us know how it works (azsa@azselfstorage.org)! Good luck and Happy Storing!
Here are the details about Southeastern Underdeck Systems experience:
https://blogs.constantcontact.com/cyber-monday-email/?rmc=pm_ht_all&M=BC109BE1-C7B4-4393-82BD-1C826A98E4CB
---