Complete Story

12/01/2017
More of Google Says...
By Anne Mari DeCoster
AZSA Executive Director
Owner/operators, managers, and self-storage investors from all over Arizona and the US drank from the Google fire hydrant at the 19th Annual Arizona Self-Storage Conference, September 27-28. Rachel Seidman, Google's self-storage expert, encouraged us to "be seen, be smart, be fast."
Big operators don't corner the market in today's online marketplace, where 83% of consumers do not have a company in mind when they start searching for self-storage.
If you follow Google's advice to "be seen, be smart, be fast," so that your online presence gives the consumer what they are looking for, they will purchase from you. This is an "unscripted decision," says Google's Jessie Hochhalter. "People are more loyal to the need in the moment than to a brand."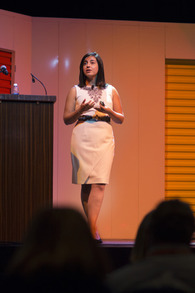 "Storage search growth for 2018 is strong, and Arizona has high demand for self-storage," said Rachel Seidman. Self-storage searches have grown steadily since January 2015, with 56% initiated from a mobile device and 44% from a desktop computer. Our industry has higher desktop usage than others.
A very popular trend: "near me" searches (learn more at google.com/trends). According to Jessie Hochhalter, consumers used the words "storage units near me" in their Google searches 227% more in July 2017 than in July 2016.
Google's advice: maximize all the ways you can localize for immediate surroundings, by zip code, by city, etc. See more about how to take advantage of "near me" searches in AZSA's newsfeed article, "Google says…Be Seen, Be Smart, Be Fast" on the AZSA homepage, www.AZSelfStorage.org.
Rachel Seidman indicated that there are 100 billion searches per month on Google around the world. Perhaps even more amazing: 15% of searches every day are new. What does that mean for us? There's no way to draw a completely accurate roadmap of consumer behavior because it is in a state of constant change. However, there is a lot we CAN learn from the data.
Who is looking for self-storage online? Google internal data from August 2017 says it's mostly men: 66% male, 34% female. The data Rachel shared at the AZSA conference flies in the face of our conventional thinking on the subject, and differs from the findings of other studies.
The 2017 Self Storage Demand Study by the Self Storage Association shows that two thirds of Millennial self-storage customers are female. Other studies indicate that 65 to 80% of renters are female (data sources: The Parham Group, Ideal Self Storage, Inside Self Storage). Mini-Storage Messenger's 2018 Self Storage Almanac shows 52% of all self-storage customers are female.
We've always thought women rent the space and men move the stuff in, right? Google says…the online searcher is predominantly male.
Other data from Google's August 2017 study: 58% of online storage consumers are in the upper 50% of average US household income, 42% in the lower. Non-parents comprise 60% of searchers. Storage searchers are also in the market for services such as Moving & Relocation, Real Estate, Home & Garden Services, and Financial Services.
Hint: companies providing these services are good strategic alliances for your self-storage business.
What triggers someone to purchase self-storage? 44% attribute it to moving, 12% to a "life event" like death in the family or marriage, 10% to home remodel, and 10% to changes in household.
What does the data say about who self-storage searchers purchase from? Google data shows that they buy from businesses whose online presence gives them the information they want.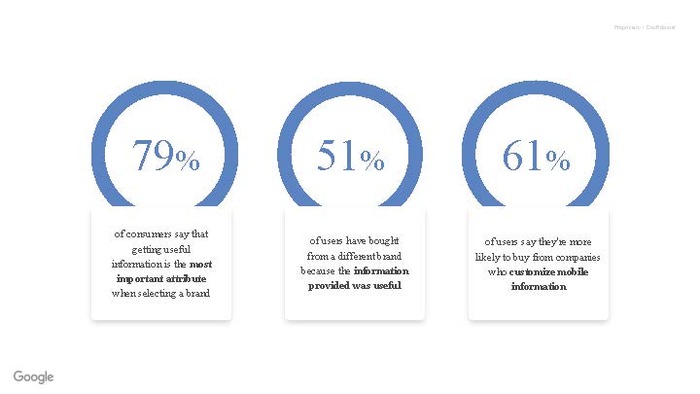 This is especially true if consumers already found you earlier when they were in their research stage, in which you provided them the content they wanted with a soft sell approach. This gives you name recognition with future purchasers by creating a satisfying online experience.
Remember: Google's research shows 83% of consumers do not have a company in mind when they research.
Another hint: "Research" is the new word for "shop," as explained in an earlier Google article in this AZSA newsfeed article.
In describing those 83% of consumers who don't have a company in mind when they research, the Google geeks call this an "unscripted decision…People are more loyal to the need in the moment than to a brand."
The AZSA geeks say that gives you a fair chance to scoop customers out of the REITS' (inter)nets.
Also interesting: consumers only research an average 2.4 companies before a purchase decision is made. Implication for you: make a good impression when your online shoppers find you. As Jessie said, "They (consumers) don't know who to choose and they only see a few of you, so you better be relevant - and findable."
Another assumption we've made for years: it's all about location. Guess what? It's not. Google's research shows that consumers' #1 decision making factor – the information they want right away – is price.
Google says…if price is the consumer's #1 decision-making factor, it should be the most prominent thing you communicate on your website and online ads. That, too, flies in the face of conventional thinking on the subject.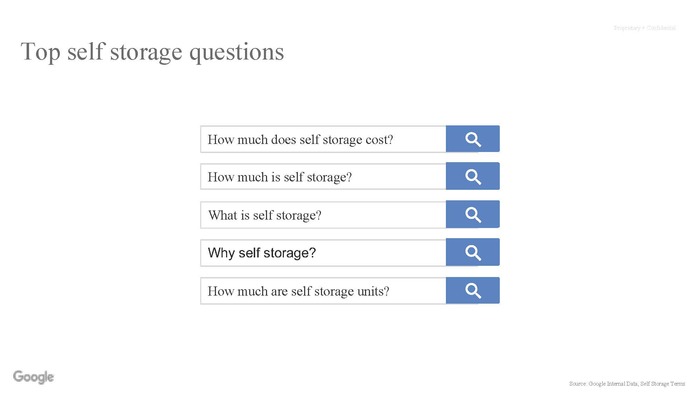 Today's consumer also wants to know you are trustworthy. That's the #2 decision making factor, according to a ga-zillion bits of data Google mines.
Does your website communicate trustworthiness to customers? Google says…this is how your online presence communicates trustworthiness and reliability:
Pictures of a clean, well maintained store
A website that loads fast
And shows what you actually have (i.e., units available to rent)
As well as price (what it really costs)
Professional affiliations like Better Business Bureau or Chamber of Commerce – and the AZSA logo
Online reviews of your store (Millenials, soon to be 50% of consumers, make decisions based on reviews, according to the SSA's 2017 Self-Storage Demand Study – watch for a future article in AZSA's newsfeed about this study).
These are the things your consumer is looking for, especially in your online presence. Are you providing what they want? Or are they leaving your site and going on another that gives them what they want?
Guess what? Google says…location rolled in as #3 for today's consumer, after price and trustworthiness.
---