Complete Story

01/30/2018
Charity Storage Works with AZSA Members to HELP HEROES HEAL
By Anne Mari DeCoster
AZSA Executive Director
Two AZSA member facilities are fueling AZSA's campaign to Help Heroes Heal: Gila Ridge Self Storage in Yuma and Tolleson Self Storage in Tolleson, both managed by Professional Self Storage Management. The process is simple:
They will have Charity Storage auctions during their regularly scheduled foreclosure auctions in the first quarter of this year.
Their charity auctions will benefit an organization of their choice that focuses on wounded Veterans.
They will fill their charity units with items auction buyers want to purchase, donated by customers, businesses they work with, members of the community, and other generous sources.
They will promote the charity auctions to the community, promoting their business at the same time.
They will Help Heroes Heal.
Won't you join them? Contact AZSA to get started!
Inspiration for this year-long campaign comes from Sherman Gillums, Jr., a severely wounded Marine turned Veterans advocate, who will deliver the Keynote Address of the Operational Symposium in AZSA's 20th Annual Arizona Self-Storage Conference, September 26-27, 2018.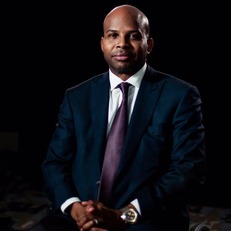 "Don't pass the buck and assume someone else will help another in need, because you may be the only one," he says. You may be the only one in your community who will shine a light on Veterans needs at this moment. The needs are constant, and so is AZSA's 2018 campaign to help wounded Veterans. Come hear more at the February 6 Phoenix Regional Workshop, when Charity Storage will be on hand to show you how your self-storage facility can become part of the solution instead of waiting for someone else to do something.
Sherman Gillums, Jr. started his military career at 17 years of age after graduating from high school. He quickly rose through the ranks as a decorated Marine, and was commissioned as a Chief Warrant Officer in 2001. As he prepared to deploy just after the September 11 attacks, he suffered a cervical spine injury that ended his military career, but it didn't cut short his mission to help people. Click here to read more about him:
This severely wounded Marine turned Veterans advocate doesn't look the other way when people need help. He went to Houston after the hurricane in November 2017 to lend a hand. "People gravitated toward compassion, the humanitarian sense that we're all in this together. The convention center had 10,000 people in it, all impacted by the same disaster. Some were homeless, some were wealthy, but they were all the same at that moment. Some things don't respect socio-economic standing: disaster, illness, loss of a loved one."
What is it like?
The reason we asked Sherman Gillums, Jr. to speak at our conference is to inspire you. The helps people understand what it is like to be disabled in a very compelling way, and that is what you will experience when he delivers his keynote address.
In the meantime, he has this to say: "When you get injured, your life doesn't stop. You still have to pay bills, buy groceries from the store, raise your children, etc. When I was injured, I lived in a 2nd floor apartment. I couldn't get upstairs anymore. My landlord helped me switch apartments and made a first floor apartment accessible.
"Transportation became a real challenge. I started ordering a lot of things online instead of shopping, and the delivery people helped by bringing packages inside and even setting things up for me because I needed help."
How can you help severely wounded veterans reclaim their place in society?
Sherman encourages us to look for the opportunities to help others rather than leave it to someone else. "Don't pass the buck and assume someone else will help another in need, because you may be the only one. It could be as simple as moving furniture, picking up a package and bringing it inside for someone, or helping someone with mobility impairment shop at a grocery store. Seek those opportunities because they are out there, and we need not overlook them just because 'life' intervened and left them disabled."
We are making it simple to Help Heroes Heal: hold charity auctions to benefit wounded Veterans. Charity Storage will help you get started now so that you'll be ready to be part of our month long statewide series of auctions to benefit wounded Veterans in November 2018, in honor of Veterans Day. Contact Charity Storage at www.charitystorage.org, or call 844-945-3387. Better yet, come come meet them in person at AZSA's February 6 Phoenix Regional Workshop:
---