Complete Story

03/05/2018
Let's Get Real About Self-Storage
By Anne Mari DeCoster
AZSA Executive Director
That's Ann Parham's message: let's get real about self-storage! She will deliver it at the Operational Symposium on the second day of AZSA's 2018 Conference, September 27, 2018. Ann is the President and CEO of The Parham Group, which manages, develops, and builds self-storage facilities.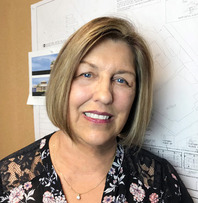 But manager training is what she likes best. "Managers are my favs," says Ann, who is a self-storage story teller, providing manager training around the country in her unique, interactive, enjoyable way. And that's why we're bringing her in as the featured speaker at the Operational Symposium.
If We Just…
"For years, we have heard or envisioned that if we just bought one more product or service, or if we just did this one new procedure, that we would be 98% occupied and all our problems would be solved!" says Ann. "But let's get real about what works and what doesn't. Not every idea or procedure or product works at every self-storage facility."
You have to be very discerning about those choices, Ann warns. "Manage the store by the market. It's all demographically based."
Manage the Store by the Market
In her 30 plus years in the self-storage industry, managing up to 20 facilities at a time and opening over 45 stores, Ann has found that demographics are very important in managing self-storage. That is, the statistical data of the 3-5 mile radius of the facility (education, income, age, etc.) impacts evert aspect of how you need to run the facility.
For instance, says Ann, customers in high income demographics "do not store a lot of stuff. They throw away the extra twin bed or give it to charity. On the other hand, in lower income areas, customers store the bed and other items because Junior might move out and need them someday. The higher end demographics buy Junior all new stuff when he moves out."
In higher end demographics, says Ann, "People store because they are in transitions: Mom went in a nursing home, or someone got divorced or sick. They don't store stuff because they think they'll need it later on. It's a completely different clientele, who can be very entitled. They almost want concierge service."
At facilities in areas with lower average income, "Customers want someone who is friendly and welcoming, and they are very price driven. The manager who does a great job with one demographic won't necessarily do a great job with the other."
Some stores have an older clientele. Ann describes one of her stores in a ranching community. She talks cattle with them, "and they always pay with a check."
"In a suburban area, mothers with young kids are your customers. They are in a hurry. They have used self-storage before because they are college educated and they had that 5x5' back then. So always have a children's area in that store, and make sure the water is a safe distance from them because kids love to play with water!"
Ann recommends letting customer characteristics determine how we run the business. Let the customer lead. The demographics in the immediate area should impact how you do everything:
Answer the phone;
Set up the office;
Receive payment;
Greet customer;
Pitch the sale; and so on.
Watch for future articles with more, and come hear Ann in person at the Operational Symposium of the 20th Annual Arizona Self-Storage Conference, September 26-27, 2018. And watch for more from Ann in our newsfeed!
---