Complete Story

07/30/2018
What's New? More Facilities!
By Paul Boyle
Cushman & Wakefield, AZSA Member
In Phoenix self-storage news, development continues to claim headlines. An amazing 10 new facilities broke ground in Q2. That brings the total number of facilities currently being built in the valley to 29. In the second quarter of 2018, 4 facilities opened, 2 of which were RV/boat storage, bringing the year-to-date total to 7 openings. In addition to the 29 under construction, there are 51 projects proposed or planned throughout the valley.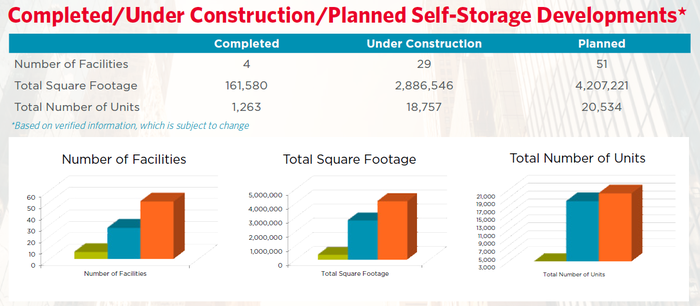 On the acquisition side, 3 new facilities sold in Q2 of 2018 in Maricopa County, 2 of which were part of an 8-property portfolio across 4 states. Recent sales pushed the price per square foot to an average $147.10 in the second quarter of 2018, compared to $111.07 in Q1 of 2018 and $110.47 in Q4 of 2017. Earlier quarters have much lower averages, reflecting the age and property class of facilities bought and sold.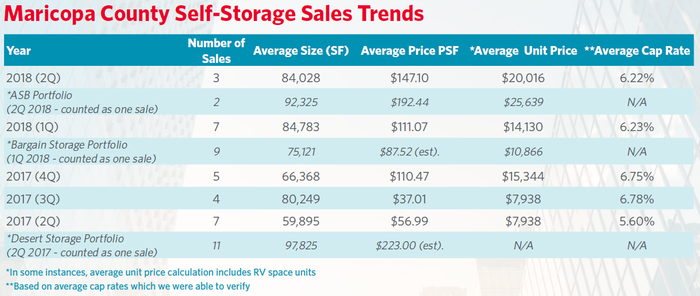 For more information, contact Paul Boyle at 602-224-4414, paul.boyle@cushwake.com.
---