Complete Story

08/29/2018
Protect Your Storage Site's Reputation - Online & Off!
By Terry Anderson
Tenant Property Protection, AZSA Member


What do you do when you get negative, hurtful reviews on Google or Facebook?
How do you resolve a misunderstanding on Social Media?
By now, you have figured it out: your online reputation matters! But why?
Whether a self-storage operation with one or many locations, customers are talking about you online. And don't overlook the impact of those online conversations. Do not underestimate the viral nature and reach of today's information. It can create or even destroy your reputation!
Informed self-storage owner/operators and staff realize the tremendous influence of "reputation" on your occupancy growth or decline. Your online and offline reputation will reflect your brand and business health. That is why industry leaders are now calling for a closer look at this new key performance indicator of growth and success. The importance of your Online Reputation Management (ORM) – as coined by reputation management experts – is a critical part of your market reach. Let's examine this phenomenon.
Today's prospective tenants are self-directed, informed and comfortable making fast decisions based on online search information. One of the most valued sources of information is "user-generated content" – i.e., what past tenants said about you in reviews on social media and how they rated you online. If potential tenants don't like what they see, they'll move on. Offline business is lost over statements made about you online!
What you must intentionally pay attention to is YOUR 'ORM.' Here are some of the things your online reputation consist of:
How do you leverage your tenants, office, telephone, and online interactions, or do you fail to do so?
How do you create quality data and consumer-branding improvements?
How will you discern the "drivers" to your reputation and potential customer experiences?
When done correctly, it spells P-R-O-F-I-T-S from inbound marketing and referral efforts. A study has stated that:


Businesses implementing an ORM program grew 24% faster
than those not actively engaged in ORM activities.
(Reputation.com 2018 analysis)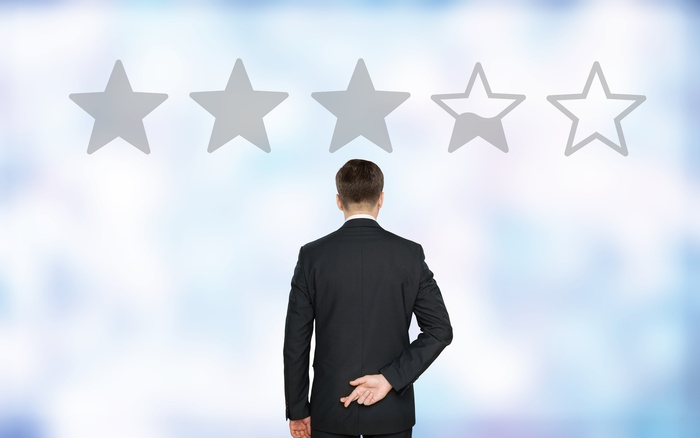 Luck is not a strategy!

Today, a self-storage site's reputation may hang in the balance of a good or bad review. One review may affect up to 250 potential tenants. With that much on the line, would it not pay to attend an AZSA webinar and learn how to win the 'online and offline reputation management' game?
Join us and learn from an upcoming informative seminar hosted by AZSA and their guest speaker, Terry Anderson – Executive Vice President of Tenant Property Protection – ISS 2018 Best of Business Tenant-Protection Program Winner. Terry is well versed in offline and online reputation management via his 38+ years of offline and online experiences.
Attend the webinar so AZSA and TPP can help you NOT leave your 'online reputation' to chance. You will be forewarned and forearmed, prepared and proactive. You will hear about:
The 3-Ds of Reputation Management:
Discover ALL your 'Reputation Gateways'
Develop your 'Reputation Management Plan'
Deploy your 'ORM'-Ready Site and Staff
How about learning how to be a part of the 24%ers growing their business faster through Online Reputation Management?
Then join us on Oct. 30 for this AZSA webinar. Register below.
Reach Terry Anderson at 623-322-1300 or tanderson@tenantpropertyprotection.com. Read more about the author and webinar presenter here: Terry Anderson Tenant Property Protection Bio
---