Complete Story

01/02/2019
Arizona Market Update 2018
By Bill Alter
Rein & Grossoehme, AZSA Board Member
With 36 sales through the end of November 2018, sales velocity in Arizona remained very high last year, down only slightly from the total of 39 sales in 2017. Of these 36 transactions, 29 of the properties were in metropolitan Phoenix and 7 were in Tucson or elsewhere in Arizona.
As shown on the table below, cap rates remain low, increasing only 12 basis points over last year. A full understanding of the cap rates cited for each year requires an underwriting formula that includes the respective occupancy of every property sold, as well as each property's aggregate operating expense amount. This operating data is important because it points to specific areas of upside potential that may or may not exist in a particular transaction.
Not surprisingly, when you look at the numbers behind the numbers, there continues to be two different markets for self-storage investment: one for newly-constructed class A properties; and another market for the older, lower-quality assets that are of less interest to REITS and other institutional owners. Although this remains true, there are a few institutional buyers that have targeted class B and C properties, in search of the higher current yields provided by these older properties.
If appropriately underwritten and effectively marketed, newly-constructed class A properties can achieve sub-5.5% cap rates and prices per foot above $200. The older, non-institutional quality assets are trading at cap rates of 6% or higher and prices per foot in a very broad range from $30 to almost $100. The major determining factor of price per foot is the level of market rents in each specific property's own sub-market location.
In order to predict sales volume for next year, it would be important to predict what interest rates will be doing and also to know what was in the development pipeline. There is no doubt that self-storage development is very popular, but some of the underlying fundamentals supporting new construction may be softening. In fact, at least 20 new projects either opened last year or will open early this year. These projects add over 2 million square feet to our current supply of almost 20 million square feet, an increase of nearly 10%. Because of all this new construction, rents have softened by more than 5% in some sub-markets. Whether or not this much new self-storage is needed is open to question, and it may indicate the start of another over-built market in Arizona's long history of dramatic real estate cycles.
One of the lessons I have learned in my 32-plus-year career in self-storage sales, is that real estate is cyclical. You can count on the fact that the market conditions you operate in today will certainly change.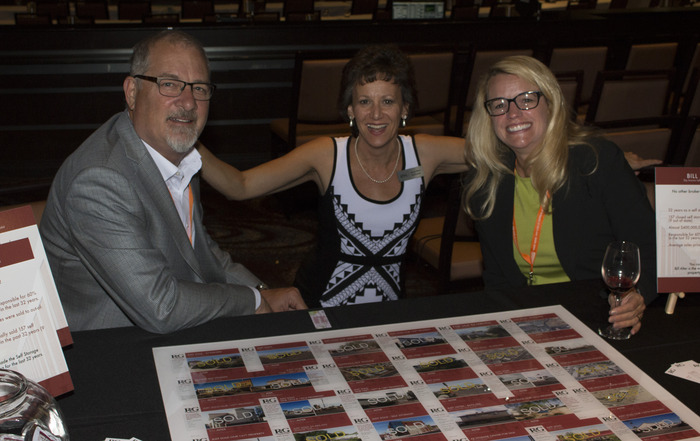 Bill Alter is a founding member of AZSA and has served on its board for 25 years. Bill is managing director of the self-storage specialty group at Rein & Grossoehme Commercial Real Estate and has been involved in the sale of over 160 properties in Arizona. You can reach Bill at 602-315-0771 or Bill@RGcre.com.
---