Complete Story

12/30/2018
AZSA Drive By: Silverbell Self Storage is Marketing Away!
By Anne Mari DeCoster, AZSA Executive Director
While in Tucson for AZSA's Holiday Party in December, we did an AZSA Drive By at the new Silverbell Self Storage in Marana. We found that their team is making good use of Anne Ballard's book, "The Hat Lady Speaks," kindly provided by "Mini-Storage Messenger" at a 2018 AZSA workshop.
Herb Havins and Melody Luna, Manager at Silverbell, created a Christmas wrapping unit with everything needed to wrap presents – even flat rate boxes to mail packages. They promoted it with a sandwich board out front, on their website, and via email.
Grateful Moms were able to keep Christmas secrets;
Dads were happy to not to have to search for wrapping paper, scissors, and tape;
and little ones decorated a fun make-and-take craft.
Whether they used the service or not, you can be sure everyone who heard about it thought, "Oh how nice of them!" And when they need storage, they'll think "Silverbell".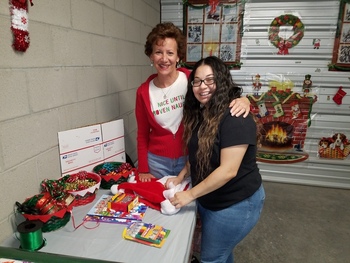 Anne Mari DeCoster and Melody Luna
Silverbell also makes great use of their truck, provided free to tenants moving in. It is wrapped with the facility's logo and promo material, parked prominently in front of the store.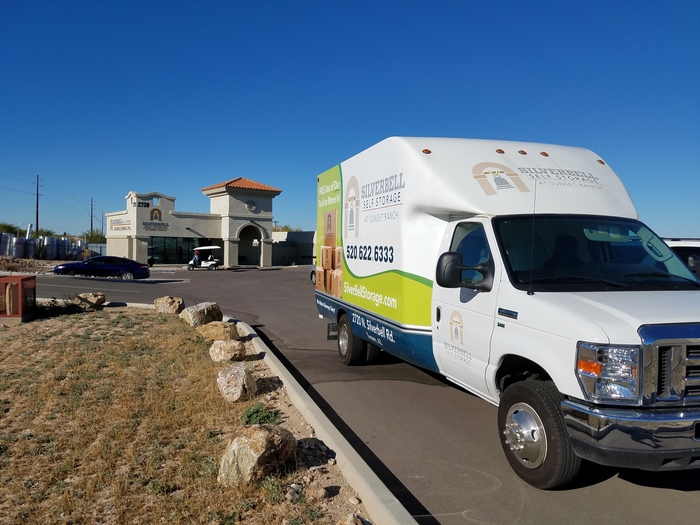 Complete with a "silver bell," this facility lives up to its name and gets a
5 silver roll up door rating!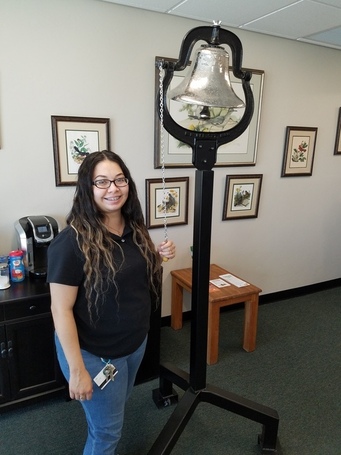 ---