Complete Story

02/26/2019
10 Exhibiting Sponsorships Left for the 2019 Conference
All vendors with current memberships are eligible to be an Exhibiting Sponsor for the 21st Annual Arizona Self-Storage Conference, with the Owners Summit on September 25 and the Operational Symposium on Septemebr 26. The AZSA Golf Tournament will be September 24, 2019.
Please purchase your Exhibiting Sponsorship quickly so you don't miss your chance.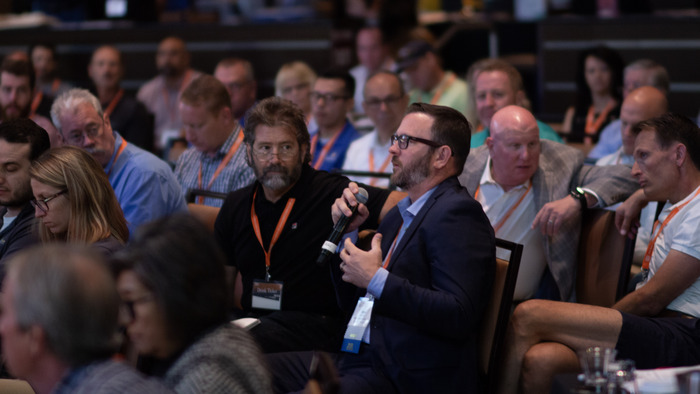 AZSA President Dave King, Wentworth Property Company, at AZSA's 2018 Conference

Thank you for supporting the Arizona Self-Storage Association! Your support is how AZSA can produce 16 publications a year and offer 25 events a year - all free to members except the conference. Our flagship event attracts self-storage professionals from all over the state and around the country, making it an excellent opportunity for you to promote your business .
Having trouble logging in to make your purchase? You may not have renewed your AZSA membership for 2019. Use the "Membership Renewal" option on the Membership tab, or contact us at 602-374-7184 or azsa@azselfstorage.org.
---