Complete Story

02/28/2019
Location Location Location
By Anne Mari DeCoster, AZSA Executive Director
"In a Google survey, 39.4% of self-storage renters said that proximity or location was their #1 reason for choosing one property over another. Only 13.7% said price," says AZSA member G5.
That means your rent concessions are driving down rental rates in your market. That's not in your best interests – and it may still not be getting you any new customers. Why? They are more concerned about location than price.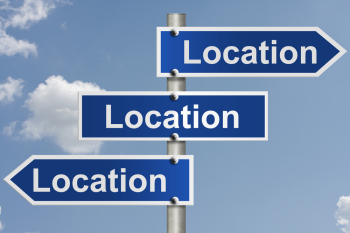 Be Easy To Do Business With
What else are they concerned about? They want it to be easy to do business with you. Ask yourself: Is renting from you as easy as it's supposed to be? In AZSA's February workshop in Tucson, Carol Mixon-Krendl said, "Be the easy one to rent from." What does that mean? Well, for an increasing number of searchers, that means being able to transact the entire process online, from their phone. Can your prospects and tenants do that?
Customers at AZSA member Hartley Turley's stores can – and his stores aren't "glam storage" in wealthy urban markets. They are older, rural facilities to which he has applied his particular version of upgrades: he focused on making it easy for the customer to do what they want. Pay online? No problem. Call to make a payment? No problem. Arrange access hours tailored to their needs? No problem. He did it all using his IT consultant, a computer store, and good old American know-how. It didn't break the bank and it didn't require long term contracts, but it did make it easier for him to manage multiple properties and it improved NOI at each one. Maybe you heard him describe this at the 2018 AZSA conference, in the panel dedicated to helping you make older facilities relevant.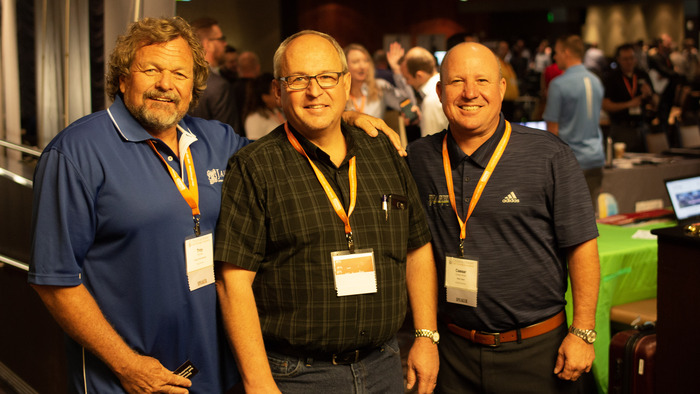 Janus's Troy Bix, Owner/Operator Hartley Turley, Mako's Caesar Wright, at AZSA's 2018 Conference


Local Search
In addition to making it easy to rent (online), if location as the #1 concern for your prospects, then your marketing strategy should focus on local search. Today:
28.2% of renters first discover you while searching online,
Half of those searches are done on their phones, and
An increasing number of these are voice searches.

"Voice search?" I can hear you asking. Yes, and you need to be voice-search friendly. That's why G5 recommends "conversational, question-and-answer-based copy (text) on your website…Ask-and-answer questions within your content by thinking like the customer: what features or services deliver the most value for their needs? Write clear and concise responses, without jargon, that invites the searcher to take the next step" (G5 blogs on December 12, 2018, January 7 and February 24, 2019).


The Customer Journey - It's Different Now
Another important thing to recognize: the customer search process has changed. As a result, your customer acquisition process needs to be reexamined as well. Those searching for self-storage use multiple sites, including your website and review sites. Lead aggregators, which place your property right next to competing properties, charge you according to a first-click or last-click attribution model – but that no longer matches the customer journey.
Entrata, which provides "smarter property management software" for the apartment market, conducted recent studies and reviews of today's consumer. Lessons learned from the apartment sector apply to the self-storage as well. Prospects in both markets have changed their customer journey, away from lead generators and in favor of searching multiple websites.
According to Entrata's blog, "With a hyper-local perspective, a broader strategic view of online marketing, and a comprehensive content marketing strategy, property managers can produce even stronger conversion ratios…(This) requires a different perspective on the marketing mix and acquisition funnel that layers multiple marketing tactics, including organic SEO, pay-per-click advertising, social media advertising, online content, and retargeting."
"Using multiple channels to market…recognizes that prospective renters review multiple websites before making a decision to rent…" Leads can't be attributed to a single source any longer, and you shouldn't be charged as if they can be. The first-click or last-click attribution model is no longer accurate.
Again in the apartment world, a survey of over 1,000 owner/operators found that prospects who filled out applications clicked on 5 or more websites and online advertising sources before making the decision to apply. "This just shows how complex and murky it is to attribute leads," said Mike Ramsey, faculty member of Ventures & Local U.
Their review of the customer conversion path revealed that Google organic, Google Ads, and Google My Business were used much more than lead aggregators.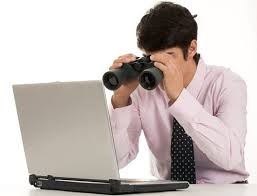 SEO - Your Favorite Topic
So be easy to find online - which brings us back to SEO, your favorite topic. "A robust search engine optimization program and pay-per-click efforts" are effective ways to convert prospects into renters, says Entrata. They also found that combining Google paid search and Facebook together yielded the highest conversion rate (47%), while Google and Facebook yielded 15% and Google alone was 3.4%.
What works best for you? Let us know: azsa@azselfstorage.org
---