Complete Story

03/28/2019
A Managers View on Marketing - with a Personal Touch
By Carol Buckman Keyes, AZSA Member and Manager at River Crossing Self-Storage-Avondale
Let me introduce myself. My name is Carol Buckman Keyes. I am the co-manager of River Crossing Self-Storage in Avondale, as well as a call center representative for TNT Management Co. out of Anaheim, CA, the management company that operates the facility my husband Harry and I manage. I have worked in the storage industry for a little over 10 years, and during that time have learned a lot about marketing for the industry. I have been asked to share with you my approach to marketing.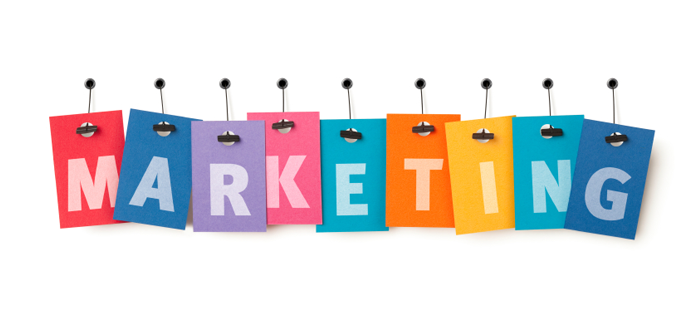 Where do I start? First of all, marketing is different at every location. I have marketed differently in each facility I have worked in. Why? A lot depends on the community you are in, the amount of time you have, and the amount of money your company allows you to spend. It can also depend on where you are located and what is your unit inventory (i.e., RV storage, climate storage, drive-ups or hallway units). Another factor is how many networking organizations, such as an active Chamber of Commerce, are available in your community.
But most of all, marketing is about
how much time and effort you are willing to put in.


What Am I Marketing?
The next question is: what am I marketing? Really, what am I selling? Empty space. How do you make that an exciting commodity? In my area, there are 14 other facilities within 3 miles that were also selling empty space.
It is being sold all around me, on every corner. Granted, not all storages are alike. Some have climate control units; some rent U-Haul trucks or sell packing supplies. Some facilities have drive-up units and others are all inside. But the one thing we all have in common is that we sell empty space.
After a lot of thought, my co-manager and I decided it was not space we needed to market; it was ourselves.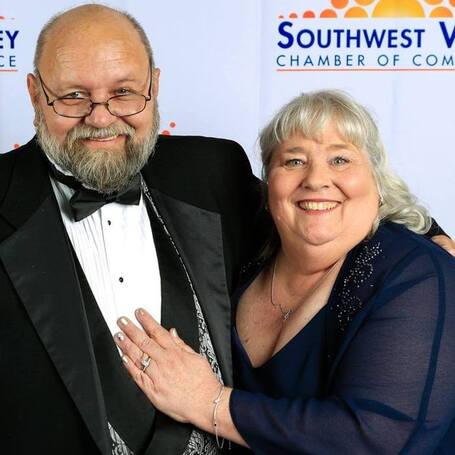 We were going to market the fact that
we would do our best to take care of our customers and
provide them with excellent service.
When you rent at our facility you become part of our self-storage family. Now, getting that message out into the community of current tenants and potential tenants took quite a bit or work, especially when you consider something I learned recently: only 10% of the population needs storage. So how do I market the 10% who need space to get them to rent from me?


It Started with Pens
Having decided we would market ourselves, we began this great adventure into the unknown. We spent one day a week going out and dropping off pens and business card to all the local businesses to try to get our name out there.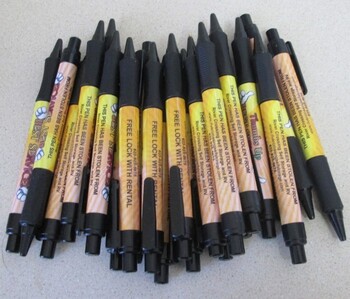 This was hard. Everywhere we went, they were already recommending other facilities. But we kept going, we kept trying, and before you knew it we had a few places agreed to display our marketing materials. Then we were being advertised for free at moving companies, car dealers, brake and tire shops, local colleges – and restaurants, because we gave them free pens for their servers.


Getting Involved in the Community
As we got to know the local business community, we realized the importance of joining the local Chamber of Commerce.
We quickly learned there are many opportunities,
but we had to be willing to get actively involved in the community.
The question became: can we do this, and still operate our facility at the same time? Well, here's our answer. My husband and I were put in charge of a business to make it succeed. So the only possible choice was clear: we have to do both to be successful.
As I became involved in the community, I soon realized that the people we met were not going to recommend us just because we wanted them to. They needed to get to know us, like us, and most of all, trust that we would take care of them, their family, friends, and customers.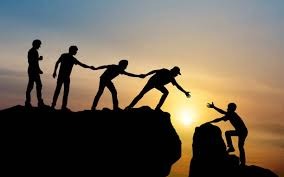 How to Gain Trust
That was our challenge: we needed to gain their trust. But how? We decided to educate the local business community about storage. Your first thought might be the same as mine: who would be interested in learning about storage? You would be surprised!
I started volunteering to speak at networking meetings, educating people about what to look for when seeking storage, the importance of having your goods protected or insured, and all about auctions and how people end up in that position. I encouraged them to always visit a facility before they rented. I acknowledged we may not be the facility for you, due to location or needs, but we would help you find a place that would be best for you or your family or friends. It always amazed me the amount of questions people had and I realized very quickly the importance of the education I was giving.
Earlier I said that only 10% of the population needs storage, but how many of the remaining 90% will need storage sometime in the future, whether it is short or long term, is yet to be determined. That means we need to market for the future, so that when someone needs storage, they think of River Crossing Self-Storage in Avondale.


Digital Marketing
To put us top of mind, we use a wide variety of marketing methods. In addition to monthly direct mailings in our community, through the post office called EDDM, we actively market the facility using social media, especially Facebook and Instagram.
My company continues to make improvements to my website, SEO, and where I rank on Google. I make sure that my Facebook page is always up to date and post on it consistently with all kinds of things, from storage tips, to thanking vendors for a job well done, to advertising an upcoming event, or simply advertising the site.


Advertise Auctions on Facebook
I have had great response to my auctions advertised on Facebook. Turn out shows that the community knows who we are and are likely to think of us when they need storage. In short, keep your name top of mind, so when they need storage, they think of you first.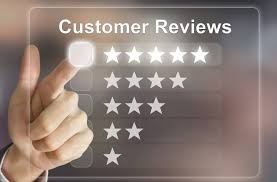 Online Reviews
Online reviews have become extremely important and I ask for reviews all the time. People expect to see online reviews. When we respond promptly to reviews, good or bad, our reputation on the web, and our search results, improve. By committing to this as facility managers, with the owners' commitment as well, River Crossing Avondale has greatly increased our star rating and review count in the past year.


On-Site Events
I have events on my property, like "garage sales" from the units, which gives me the opportunity:
to help my customers sell things,
to help my networking partners advertise their goods, and
to help me give back to the community by having a charity benefactor for each event.
What else does this do for me? It keeps my name out there and it brings people onto the property, people who otherwise would not have known we were there.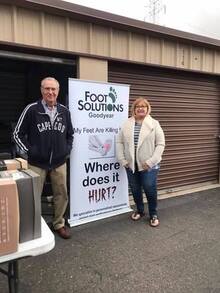 The events take a lot of work, but they great results, and I keep doing them because people ask when the next event will be and how they can get involved. It has become something not only my customers expect and get excited about, but also non-profits in my community, who ask if they can be my next featured charity.
You may think a community garage sale like this would cause you to lose customers, but in five years, only two have moved out – and their move out notices were already on the books before the event.
I firmly believe that giving back to the community and
helping your customers is a win-win for everyone.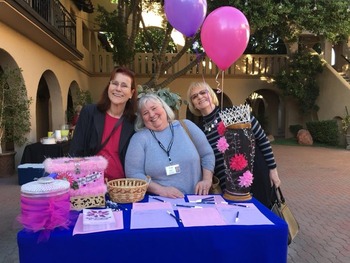 "Marketing" IN Your Facility
Marketing is not just leaving your facility and going out into the community. You need to market in your own facility. Keep it clean, so it looks taken care of: your office, your lot, and yourself!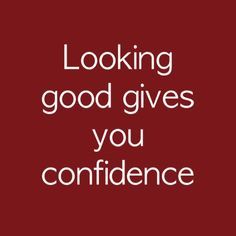 I want everyone who comes to our office to have a good experience, even if I could not provide them with what they need. At the very least, we can provide them this: we always have hot coffee, cold water, and a candy dish.
I have been told more than once that we have the best candy.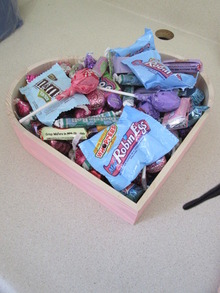 You are always making an impression each time someone walks through your door or calls you on the phone. When you are trying to rent a unit, not only are you renting to the person in front of you; you are also renting to each one of their friends and or family members because we all know referrals is a big part of our business.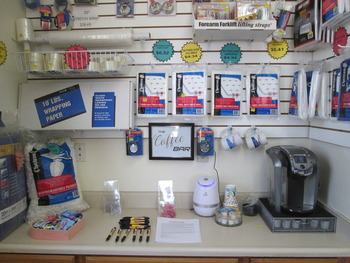 Your Relationship with Nearby Facilities
This gets me to the next part of my marketing plan: the importance of having a good relationship with all the storage facilities within your 3-5 mile radius. At least 3 of 4 times a year, we visit the other facilities to see how they are doing. How does this help me? I want them to trust us. I want them to feel comfortable sending customers our way when they are unable to help, which happens on multiple occasions. I believe it is because we take the time to get to know the managers at the other facilities.
The second part of this: we have learned to trust them, so I know who I feel comfortable sending my customers to when I don't have what they need. What do you do if you do not have what your prospect is looking for? I try to find them something within my storage community. Yes, my sister facility comes first, and then elsewhere in my 3-5 mile radius.
I would love to see all managers of all the facilities getting together a few times a year to share with each other. I believe we all have so much we can be teaching and learning from each other.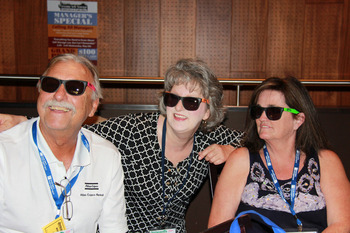 "Off Duty" Marketing
A question I would like to ask you all is this: does marketing stop when your office is closed for the day? I have learned the hard way that it does not. Have you ever run into customers out in the community when you are at the grocery store, bank, or out to dinner? I have.
You must always keep in your mind that
you are the face of the property you are running.
As I said earlier, we market ourselves, and we have learned that we need to do this 24-hours a day, 7 days a week. Does that mean we have to always be talking about our facility or working? No, but it does mean we have to keep in mind how we behave and how we act outside our facility. If you live in the community you work in, make sure you are always representing your site.


Keeping Education for Ourselves
I would be remiss if we did not talk about the importance of keeping ourselves educated on our industry. It can be as easy as reading the storage magazines, keeping up with the state laws, attending the Arizona Self-Storage Association trainings and conferences, or marketing classes the local Chamber of Commerce may have on in your area. Also, this simple thing: keep asking all the questions you can.
We need to always know what our target markets are, and any new trends coming into our business. If we do not stay on top of this information, we may find ourselves behind the times in the fast moving world we live in. There are so many opportunities to learn. Don't miss out on them.


In Conclusion
Marketing does not need to be difficult. It can be as simple as leaving pens for the waitress or waiter at local restaurants, banks, or grocery stores.
It is being kind to each person who walks through your door.
It is all about the relationships you make at your facility and out in your community. Be proud of the facility you run and people will see that. I love what I do and I love the opportunity to be part of a great team, one that allows me to be the face of River Crossing Avondale.
I would like to leave you with one last thought marketing thought. For me, it is not about getting a sale today. It is about believing that the people I have marketed to will trust and believe in me enough to come to us when they need storage, or send people they know to us when someone they know needs storage.
Get out there and market.
You will be amazed at the difference it makes,
not only in your business, but in yourself.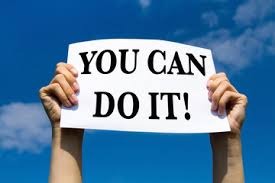 ---