Complete Story

03/28/2019
Bad Ideas Spread Fast
By Anne Mari DeCoster, AZSA Executive Director
Based on presentations by Joe Doherty and Tim Dietz at the Self Storage Association Spring Conference 2019
This Spring's SSA Conference in Washington DC was eye-opening. Around the country, today's legal and legislative outlook is full of challenges, according to Joe Doherty, the national association's Legal and Legislative Counsel, and Tim Dietz, SSA President and CEO.
Although none of the situations described below occurred in Arizona, we still need to be vigilant in watching for efforts on the local, county, and state level to implement taxes, fees, ordinances, or other measures unfavorable to our industry.
One of the ways AZSA serves its members
is to research and investigate legal, legislative, and regulatory developments
around the country and within the state.
What we discover is used to:
Revise the AZSA lease and make it as bullet-proof as possible against the current risk horizon;
Inform our lobbying efforts around the state; and
Educate ourselves how to prevent troublesome developments from migrating in to our state, if possible, and measures we can take if they do arise here.
In fact, the most recent lease revision was based on lessons learned at the Fall 2018 conference. The next issue of AZSA's print newsletter, Behind Closed Doors, features an article on what to say and that NOT to say regarding tenant insurance or protection requirements – based on class action law suits in California and elsewhere. Watch for it in your mailbox in April.
Additionally, AZSA has an ongoing relationship with the leading lobbyist firm in the state, Triadvocates. We have a continual presence in the Arizona legislature and are watching for developments throughout the state. But we need your help: please be watchful, and share any news of fees, taxes, ordinances, etc. that affect our industry. You can reach us at 602-374-7184 or azsa@azselfstorage.org.


The bottom line is that self-storage
has much greater visibility now than in previous years.

Worrisome legislative and regulatory efforts are cropping up in unexpected places – not Portland, Seattle, Los Angeles, and New York City, but in small towns all around the country. They are increasingly intrusive and costly. They come up with little notice, leaving little time to react and defend against. Several examples are described below.


Municipal Self-Storage "Fees"
It is clear that municipalities and other taxing authorities are looking for ways to replace lost retail sales tax revenue, in the wake of so many retail store closures. The most alarming example is a "Storage Facility Registration Fee" in the small town of Federal Way, in Washington state. In November 2018, a Republican council member proposed this fee to the City Council.
It was introduced on a Saturday, to be passed by consent without public debate at the City Council meeting the following Tuesday. Fortunately, the SSA was alerted and Joe Doherty got on a plane to join Washington self-storage owner/operators in fighting this proposal.
Federal Way's City Council had not run the numbers to see the impact.
A sample facility with 400 units
would have paid $42,000 a year,
vs. the highest business registration fee at that time of $9,000.
The proposed fee included $10 per unit, $0.10 per square foot of lot, $0.20 per square foot of building, and $10 per building.
Efforts against the proposed fee were aided by a crucial mistake made by the City Council: they added apartments to the mix, and the multi-family lobby responded fiercely. The Mayor withdrew the proposal on Christmas Eve.
But we remain concerned. Troubling measures like these seem to be cropping up more frequently, in small towns around the country, with little notice or time to defend against.


Paint Ordinance
In Miami-Dade County, Florida, which considers itself to be the leader of urban planning for the country, a paint and window ordinance was introduced to the Board of Commissioners in February 2019.
Its objective was to ban bright colors on storage facilities, as determine by a single county employee. Ban bright colors? Seriously? In Miami, the home of bright colors?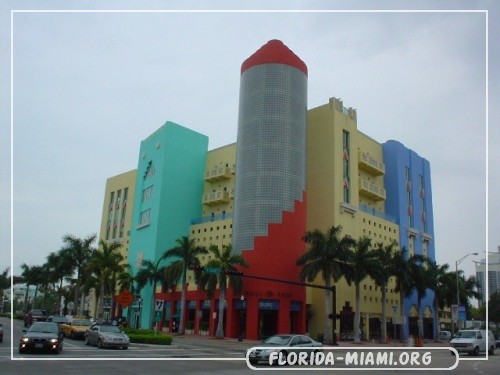 The ordinance targets storage facilities exclusively and does not apply to other buildings. It was comical to watch Tim Dietz on the stage at the SSA National Spring Conference, as he demonstrated the impact of the legislation: CubeSmart's red on a self-storage facility deemed unacceptable by the proposed ordinance, while Target's red – appearing exactly the same – was fine.
Having been alerted by an owner/operator in the Miami area, the SSA and local self-storage professionals fought against the ordinance. It is delayed for now but still worrisome. It may come up again. More details are in the eNewsletter of Feb. 18, 2019, which includes a link to the ordinance.


Square Foot and Rent Taxes
Also of concern are square foot taxes, starting in Washington and California. The rationale: self-storage properties are large but don't generate a lot of sales tax; municipalities and other taxing authorities are hurting for revenue; so self-storage is a good target.
Proposals to increase self-storage rent taxes are also frequent, with the most likely trouble spots being Illinois, Colorado, and Washington state.


Unfavorable Legislation
The bad news doesn't stop at the municipal level. There is a wide variety of state legislative efforts being proposed around the country that are unfavorable to self-storage. For instance:
New York: effort to triple the amount of time to foreclose on delinquent tenants;
Washington: effort to double the amount of time to enforce a self-storage lien;
New Jersey: attack on consumer arbitration;
Nebraska: statewide sales tax;
Louisiana: effort to eliminate lien law and require self-storage to go to court to evict delinquent tenants – defeated;
Illinois – require all commercial properties, including storage facilities, to provide income and expense data to the county assessor annually.


"Bad ideas spread fast."

"Bad ideas spread fast," says Joe. Such efforts, in so many places, could set precedents for other states to follow suit, potentially paving the way for more wide-spread implementation. They also it difficult to play offense in any efforts to improve the business environment for the self-storage industry.


Building Code
On a bright note, major changes in the 2021 building code improve conditions for self-storage. It is likely possible that you can use them now. Although the changes have not been adopted by local governments yet, building officials must provide in writing their reasons for not approving these standards.
Under the 2021 changes, storage facilities are exempt from the automatic sprinkler system requirements if:
Total fire area is 12,000 square feet or less,
Combined total fire areas are 24,00 square feet or less,
It is no greater than 1 story above grade plane, and
All storage spaces are accessed directly from the exterior.
Self-storage facilities with sprinklers, made of Type IIB, may be 4 stories above grade plane now (up from 3).


SSA PAC
For these reasons, the SSA reinvigorating PAC to contribute to candidates who are favorable toward our industry. The SSA website, www.selfstorage.org, has more information.
Again, please be alert, and contact AZSA about any news of fees, taxes, ordinances, or other regulatory efforts that affect our industry. You can reach us at 602-374-7184 or azsa@azselfstorage.org.
---