Complete Story

07/01/2019
Action in the Arizona Self-Storage Market in Q2: 13 sold, 15 opened
Based on Arizona Sales & Development Update by Jeff Gorden
Eagle Commercial Realty Services/Argus Self Storage Sales Network Broker Affiliate, and
AZSA Board Member and Secretary


Acquisitions
Thirteen was not an unlucky number for self-storage buyers and sellers in the second quarter of 2019. From April 1 to June 30, 13 properties sold:
8 in the Phoenix area,
1 in Tucson, and
4 in other areas of the state.
By comparison, in the last 4 quarters:
22 properties sold in the Phoenix MSA;
6 in the Tucson MSA; and
13 elsewhere in the state.
Q2 sales represent 32% of the total number of properties sold in the last 4 quarters. Comparing Q2 in 2019 to the same period in 2018, transaction velocity is on par – but still down for the year.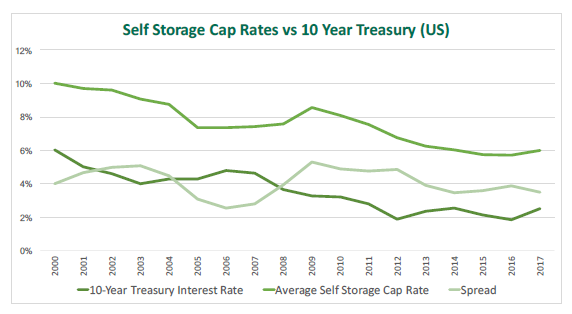 Sales prices by average per square foot are increasing in secondary markets but decreased in Metro Phoenix for Q2. This is most likely due to the specific properties sold.
Notably, the Tucson property sold in Q2 is a "full service" RV storage property with some traditional self-storage.


Development
On the development side, 15 facilities opened in Q2 – half of the 30 facilities that opened in the last 4 quarters. There are 34 facilities under construction and 114 proposed across the state. If all of them were built, these pipeline projects would comprise just over 8.6 million square feet.
Looking at the properties under development outside Phoenix and Tucson, a majority of them are RV and boat storage.
For more information, contact Jeff Gorden at jeff@gorden-group.com, 480-331-8880. For Jeff's report:
---