Complete Story

08/01/2019
Solar Array Provides Inner Space Low Energy Cost
By Anthony Santana, Sun Valley Solar, AZSA Member and Major Sponsor of AZSA's 2019 Conference
In sunny Arizona, Inner Space Mini-Storage is putting our most abundant resource to good use! The owners worked with Sun Valley Solar Solutions to add a 42 kilowatt solar array to their Scottsdale facility, managed by Argus Professional Storage Management. It will produce over 74,000 kWh of clean, solar electricity annually, reducing their reliance on energy from the grid by 72% per year.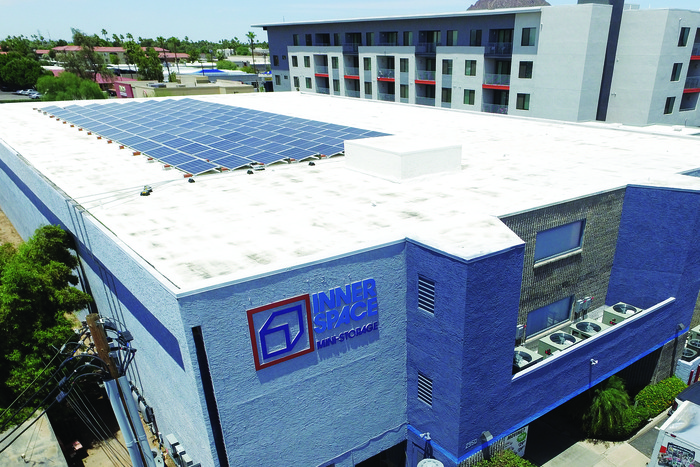 This environmentally friendly upgrade will offset CO2 emissions equivalent to 128,000 miles driven by the average car.
Check out all the details here.
For more information, contact Anthony Santana (Anthony.Santana@sunvalleysolar.com or 480-689-5000).
---