Complete Story

11/28/2019
Storage Solutions/NSA & Life Storage Recognized for Superior Customer Service
Based on an article by NAREIT Staff
Kudos to AZSA members NSA/Storage Solutions and Life Storage! They were honored with Newsweek's 2020 America's Best Customer Service Award.
National Storage Affiliates was recognized as the #1 customer service provider in the self-storage category and placed in the Top 10 amongst all companies for customer service overall.
"NSA has been committed to excellence since we founded the company in 2013, and this is another acknowledgement of our entire team's above and beyond efforts," said Arlen Nordhagen, Chairman and CEO of NSA.
Arlen Nordhagen was the first "Legend" AZSA honored at our 1st Annual Owner's Summit in 2016. NSA is represented on the AZSA Board of Directors by Ray McRae of Storage Solutions, which is one of the NSA PROs (Participating Regional Operator).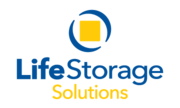 "We are honored to be recognized by our customers with this award for the second year in a row," said Joe Saffire, CEO of Life Storage. "Life Storage associates across the company work hard to deliver a best-in-class customer experience each and every day. This award is a direct result of those efforts."
Newsweek's 2020 America's Best Customer Service Award is based on a survey conducted on retailers and service providers in 160 categories, including self-storage. Winners were selected based on evaluations of more than 20,000 US customers.
---