Complete Story

01/29/2020
Managers: Be on Top of Your Game!
By Anne Mari DeCoster
AZSA Executive Director


Do these things keep you up nights?
Leads, rentals and your digital footprint – how to increase them with no additional funds;
The claim that roared – taming insurance beasts;
Everything you want to know but were afraid to ask – self-storage auctions;
Doors, dumpsters and driveways – tricks to maintain your facility beautifully;
Leases, late fees and liens – guidance from the legal eagles.
These topics are the focus of AZSA's 2020 Education Program, designed to train managers to make them more powerful in their jobs.
Our series includes workshops in 5 locations, from 6:30-8:30 pm, plus a webinar for those who can't attend the live events:
Feb. 18 – Top Golf in Scottsdale
Mar. 11 – Top Golf in Glendale
Apr. 7 – Top Golf in Gilbert - POSTPONED - date TBD
May 19 – Top Golf in Tucson
June 9 – Venue in Northern Arizona to be determined
Oct. 28 – Webinar on the AZSA website to wrap up the series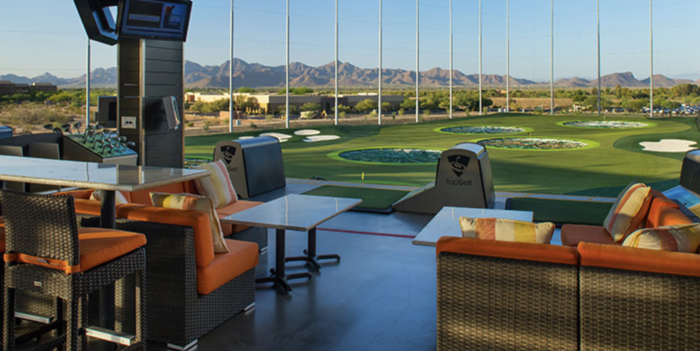 Each workshop will begin with "How to Increase Leads, Rentals and Your Digital Footprint with No Additional Cost." This session is carefully designed, to be sure its content is manager-specific and appropriate, with guidance from Martin Lorch, owner of Arizona Storage Inns and AZSA Board Member; Ray McRae, Vice President of AMSMC Storage Solutions and AZSA Board Member; and Donna Lay, Regional Manager for Argus Professional Storage Management and Member of AZSA's Education Committee.
The presentation will be offered by Moses Sanchez and Shannon Gilpin of Nonnahs Marketing. They will discuss reputation management, community engagement, personalizing the brand, differentiating yourself, and other best practices in digital marketing.
"Knowing who your audience is and what they want to see online is key to creating content that they will like, comment on, and share," according to Moses and Shannon. "This knowledge also critical for planning how to develop your online fans into customers for your business."
Following their presentation will be a series of round table discussions, so managers can ask questions, get answers, and share ideas. The round tables will include:
"The Claim that Roared – Taming Insurance Beasts," by Kay Schaefer of Deans & Homer;
"Everything You Want to Know but Were Afraid to Ask – Self-Storage Auctions," by Casey Jones of BC Cole Auctioneers;
"Doors, Dumpsters and Driveways – Tricks for Facility Maintenance," by Donna Lay of Argus Professional Storage Management; and
"Leases, Late Fees and Liens – Guidance from the Legal Eagles," by Attorneys Richard Marmor and Chris LaVoy.
And the workshops are at Top Golf! This is a great venue with opportunities to play before and after the workshop, each of which will begin with Top Golf's Fajita Fiesta. So, come for dinner before getting into this nitty gritty manager training.
The workshop is free to members. Golf is on you. If you would like to play the Top Golf game before or after the workshop, bays are about $40 per hour before 5 pm and $50 per hour after 5 pm. They accommodate up to 6 golfers. Top Golf advises making a reservation online a week before the event.
Use the button below to see all the events listed online. You can also contact us for more information: azsa@azselfstorage.org or call 602-374-7184.
---