Complete Story

03/17/2020
Corona Virus: Now is a Good Time to Show Goodwill - UPDATED
By Anne Mari DeCoster
Executive Director
These are troubled times, from the global perspective to your perspective as a self-storage professional, and as a human being. The Arizona Self-Storage Association encourages you to be who you are: consummate professionals who maintain the optimism our members are known for, the helpful attitude that is so impressive, and best practices in all circumstances.
It starts and ends with personal and organizational safety and health. The World Health Organization's "Do the 5" campaign is a good reminder for us all.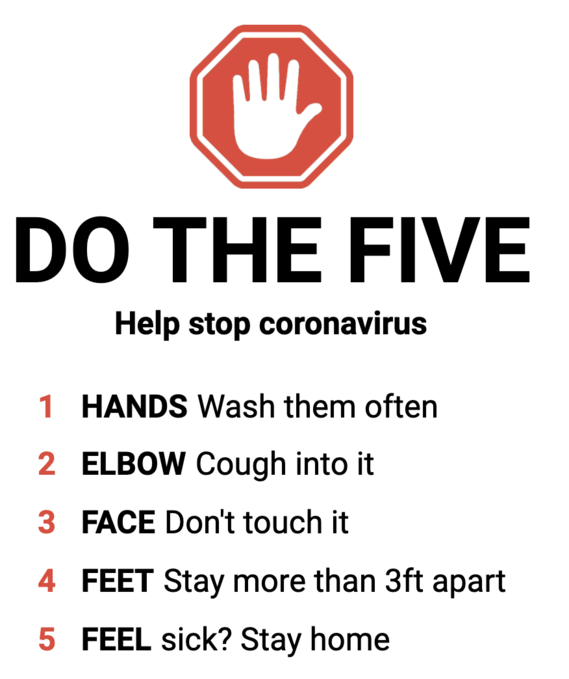 In addition to your own health and safety, it is also a good time to show good will to your tenants. One way is to go easy in pursuing foreclosure and auction in the midst of the corona virus danger. Your tenants have new challenges to handle, including potential income reduction and job loss. Now is the time for us to be known as an industry willing to help in times of trouble. In fact, we'd love to hear and share what you are doing to help out your tenants and local community. Please email us at AZSA@AZSelfStorage.org.
One story that hit the press last week: AZSA Member U-Haul is offering 30 days free storage to students whose schools closed due to corona virus. Kudos to U-Haul! Read about it below.
The national Self Storage Association website added the resource below, in which self-storage operators from around the country describe some of the operational choices they are making at the present time.
According to AZSA Board Member Belinda Rosthenhausler of CDC Small Business Finance, the Small Business Administration is developing resources to aid owner/operators impacted by current circumstances, including the information below.
AZSA Legal and Legislative Chair Richard Marmor always advises members to be very careful in regard to delinquency, foreclosure, and auction. If ever there was a time for caution in this regard, now is the time. For more of Richard's sage advice on all things legal, please check out our new resource, the AZSA Foreclosure & Sale Manual, in the Members Area of our website (on the left sidebar, labeled "Manuals").
---